TBLI Weekly - August 23rd, 2022
Upcoming TBLI events
---
Upcoming featured TBLI event:
---
Click below for an overview of all upcoming TBLI events
---
Past TBLI events
Click on the image below to subscribe to the TBLI Talk Circle for access to every single recording of our virtual TBLI events, this includes our past virtual TBLI Conference events.

---
The TBLI BETTER WORLD PRIZE is a new initiative to recognize the Best ESG Measurement System.
Q4 2022, date TBA

Register here if you would like to present on behalf of your organization to discuss why your system for ESG measurement is the best.

There are no costs involved in this award.

For more info on this initiative click here

If you would like to learn more, please contact via email: This email address is being protected from spambots. You need JavaScript enabled to view it.

35 presenters have been confirmed.
---

TBLI Investor Salon returns September 2022
The TBLI Investor Salon is a virtual event where funds and companies can present in front of a group investors from TBLI's network, with a Q&A session afterwards.

We will be sending out invitations for the upcoming Investor Salon soon to investors in our network.

Are you an investor and would you like to attend the virtual event, or are you looking to raise money for your fund/company and would you like to present in one of our upcoming events?
Please contact: This email address is being protected from spambots. You need JavaScript enabled to view it.
Radical Truth - TBLI Podcast
---
Shared-X has the Solution to Rural Poverty, Food Security, Climate Change and Healthy Food
Seventy percent of the food of the world is produced by smallholder farmers and 70% of the poor are smallholder farmers. Increase soil concentration by 2% we can offset climate change.
We need a multi pronged approach to address climate change, food security, rural poverty and soil restoration Regenerative Ag does all and no one does it better than Shared-X.
John Denniston, Chairman of Shared-X shares the solution that they have developed over 7 years. Absolutely brilliant and by far the cheapest way to address all of the challenges listed.
What will you learn?
How to truly help small holder farmers get out of poverty?
How can regen ag drawdown carbon cheaper, faster and more effectively?
What is difference between organic ag and regen ag?
Click here to listen to the episode on Anchor.
You can find also find our podcast here:
Fears of new quakes in Dutch gas field as energy crisis bites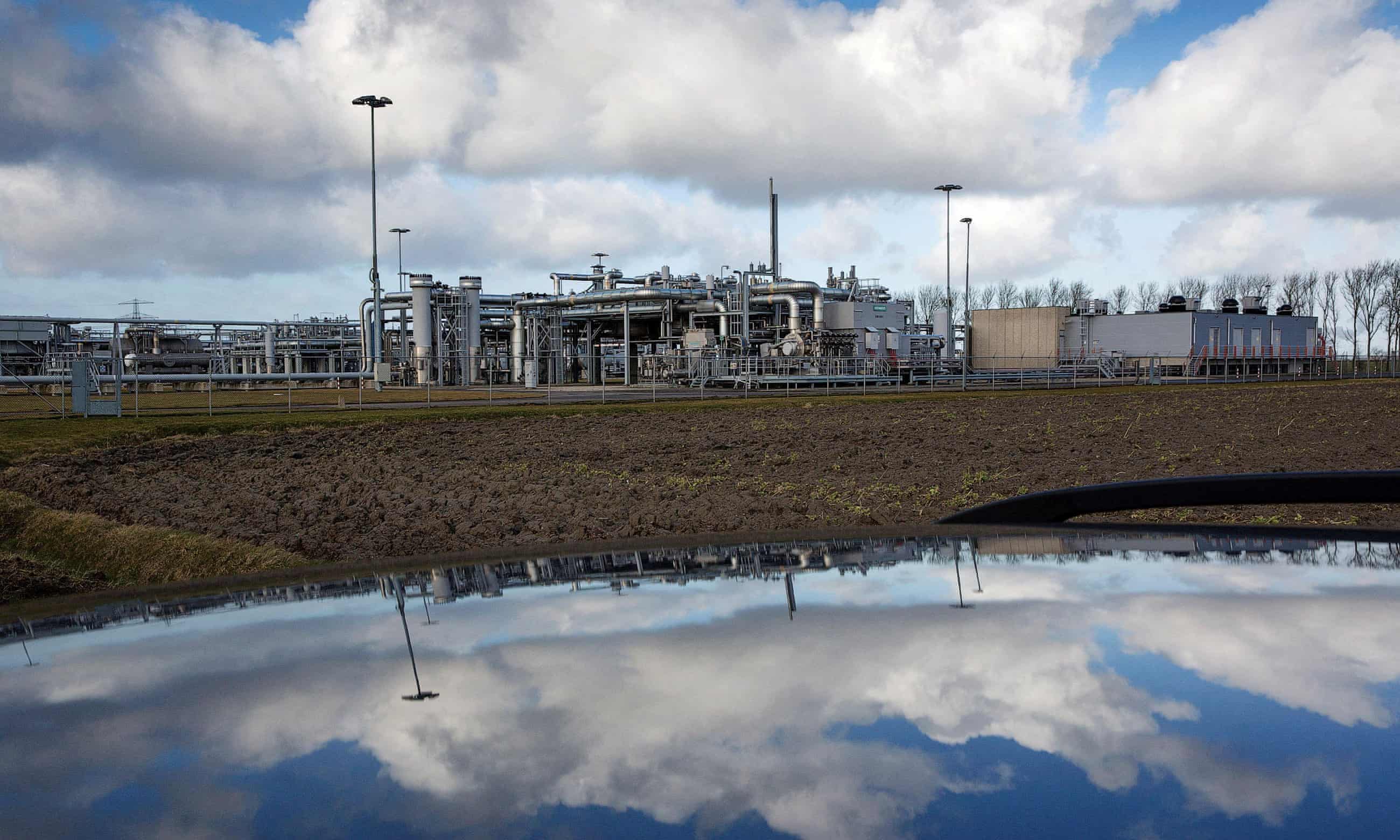 As Dutch government weighs resuming gas production in earthquake zone this winter, anxiety is rising in Groningen

Bastiaan Jeroen's farm in 't Zandt has columns made of reinforced concrete. "During one earthquake, I saw them twisting," he said. "If a chip comes off, it will cut you in half. That's the fear we're living in." Jeroen lives in the province of Groningen, home to a vast gas field and the subject of a parliamentary inquiry into the links between gas extraction and the hundreds of earthquakes and tremors that have traumatised residents. His farmhouse has been shattered by hundreds of cracks from the last decade's quakes. One outer wall is propped up by several large wooden beams. "I'm in debt – big time," said Jeroen. "I make good money as a carpenter but I'm at my fourth or fifth chronic burnout. The doctors say they won't go away until I stop working but if I stop working, I can't pay the bills."
Clean Energy Industry, Let's Not Get Under Joe Manchin's Thumb Again
Tigercomm has produced a brilliant report on "the physics of U.S. politics" and the clean energy industry. Below an excerpt of the beginning of the report - link to the full report as well a podcast with Tigercomm president Mike Casey.

How did we get here? The source of the answers lies several decades upstream of this moment. We're disrupting several sectors with decades of practice in weaponizing government to protect market share. Pretending that's not so doesn't change reality.

I'm working my way through "Master of the Senate," Robert Caro's exhaustive, third tome on the life of President Lyndon Baines Johnson. It contains a roughly 50-page section detailing how several Texas oil and gas barons get then-Senator Lyndon Johnson to block a second term for New Deal reformer Leland Olds at the Federal Power Commission, the predecessor of the Federal Energy Regulatory Commission.

The oil and gas industry bankrolled Johnson's political ambitions. It provided him vacations, business opportunities and even free flights on their corporate plane. The industry didn't want Olds enforcing the Natural Gas Act of 1938, thereby fettering their ability to price-gouge natural gas customers in large Midwestern and Northeastern cities. Millions of industry dollars were at stake.

To keep their favor, Johnson formed a special committee to review Olds' nomination, then lulled Olds into complacency about his prospects. All the while, the industry lobbyists secretly compiled a dossier on Olds' past writings and work as a labor organizer. Summarizing a long, ugly story, Olds was the victim of a strategically choreographed ambush. Committee members red-baited him with aggressive questions, supported by planted news stories painting Olds as a communist. Truman was forced to replace Olds with an industry-compliant successor, who undid years of Olds' pro-consumer reforms. The oil and gas barons enjoyed a windfall of tens of millions of dollars. I'll bet they spent less than 1 percent of that amount engineering the ambush itself.

Read the report

Listen to the podcast with Tigercomm President Mike Casey' discussing the report
New incentives for clean energy aren't enough. The Inflation Reduction Act was just a first step.
The new Inflation Reduction Act is stuffed with subsidies for everything from electric vehicles to heat pumps, and incentives for just about every form of clean energy. But pouring money into technology is just one step toward solving the climate change problem.
Wind and solar farms won't be built without enough power lines to connect their electricity to customers. Captured carbon and clean hydrogen won't get far without pipelines. Too few contractors are trained to install heat pumps. And EV buyers will think twice if there aren't enough charging stations.
In my new book about climate solutions, I discuss these and other obstacles standing in the way of a clean energy transition. Surmounting them is the next step as the country figures out how to turn the goals of the most ambitious climate legislation Congress has ever passed into reality.
Two outcomes matter: how deeply U.S. actions slash emissions domestically, and how effectively they cut the costs of clean technologies so that other countries can slash their emissions too.
Infrastructure and obstacles
Various studies predict that the Inflation Reduction Act will cut U.S. greenhouse gas emissions to around 40% below their 2005 levels by 2030. That's a cut of roughly 1 billion tons per year, far more than any other U.S. legislation has achieved.
But it still leaves a roughly 10 percentage point gap from President Joe Biden's target of at least a 50% reduction in emissions by 2030.

Read full article
China drought causes Yangtze to dry up, sparking shortage of hydropower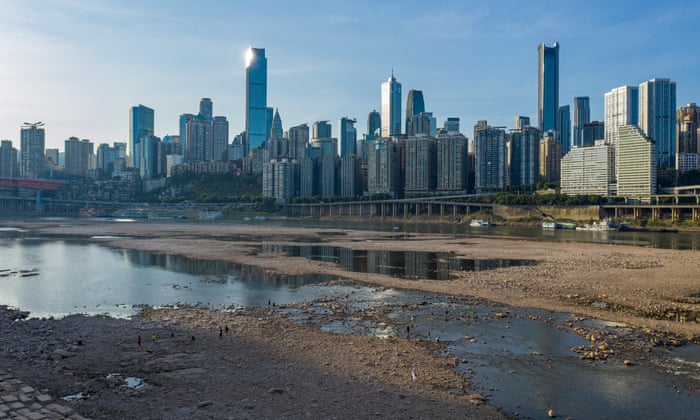 Nationwide alert issued with south-west especially badly hit, as major companies forced to suspend work
A record-breaking drought has caused some rivers in China – including parts of the Yangtze – to dry up, affecting hydropower, halting shipping, and forcing major companies to suspend operations. A nationwide drought alert was issued on Friday as a long-running and severe heatwave in China's heavily populated south-west was forecast to continue well into September. The loss of water flow to China's extensive hydropower system has sparked a "grave situation" in Sichuan, which gets more than 80% of its energy from hydropower. On Sunday the provincial government declared it was at the highest warning level of "particularly severe", with water flow to Sichuan's hydropower reservoirs dropping by half. The demand for electricity has increased by 25% this summer, local media reported. The reduction in hydropower has also reportedly affected downstream populations, including Chongqing city and Hubei province.

Last week Sichuan suspended or limited power supply to thousands of factories and rationed public electricity usage due to the shortage. Toyota, Foxconn and Tesla are among companies reported to have temporarily suspended operations at some plants over the last fortnight. On Sunday the South China Morning Post (SCMP) reported plans to restart production this week had been postponed. The Yangtze is the world's third largest river, providing drinking water to more than 400 million Chinese people, and is the most vital waterway to China's economy. It is also crucial to the global supply chain, but this summer it has reached record-low water levels, with entire sections and dozens of tributaries drying up. Water flow on the Yangtze's main trunk is more than 50% below the average of the last five years. Shipping routes in the middle and lower sections have also closed, the SCMP reported.

Across the affected regions of China authorities are rushing to ensure water and power supply, as the region approaches harvest season for water-intensive crops such as rice and soy. On Sunday, authorities discharged 980m cubic metres of water from reservoirs in an effort to replenish lower levels of the river, state media said.

Read full article
Solar panels: how to fix your energy bills while the sun shines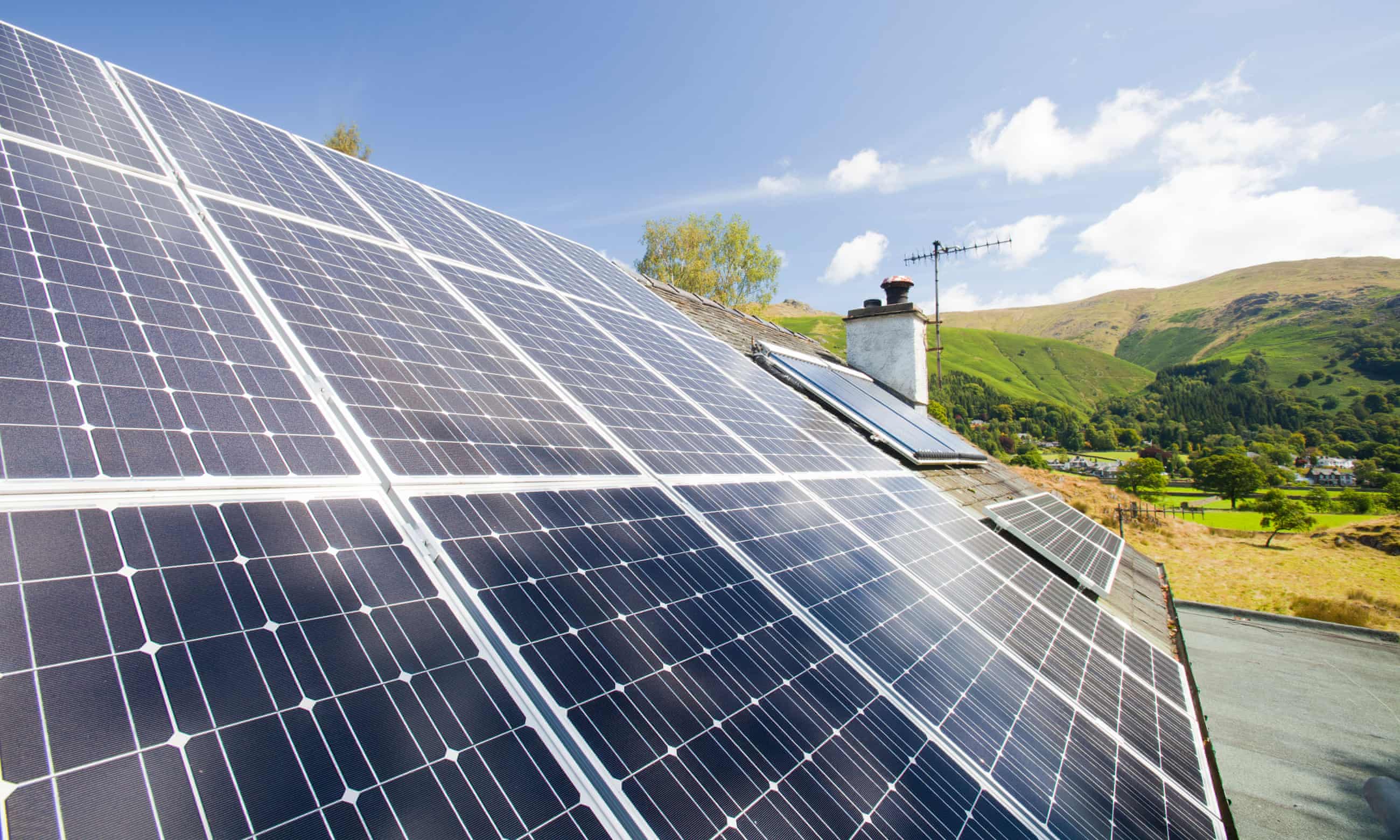 Demand goes through the roof as struggling British households try to tackle soaring electricity prices
British households are racing to install roof-top solar electricity panels amid huge energy price rises, with installers saying demand has "exploded".
Simon Dudson, the chief executive of the Little Green Energy Company, which serves London and south-east England, says: "It's absolutely crazy times. It's unprecedented. We have had a 400-500% increase in business."
The soaring price of electricity means a domestic solar panel system can now pay for itself in as little as seven years, and the way things are going, that could go down to five years. About a year ago, installers were saying the "payback" period was 15 years or more. Then there are the environmental benefits of solar panels.
But don't expect to have a system installed by your first-choice company this side of winter. The increase in demand, plus supply problems – about 90% of panels are made in China – mean some installers are warning customers of delays stretching out 10 months or more.
Sussex Solar, like many installers across the UK, this week had a blunt message on its website. "We are very sorry but due to an unprecedented level of interest in solar panels and heat pumps, we are unable to accept any new inquiries for the time being. We will reopen our contact page towards the end of August …"

Read full article
---
Carbon Offsets: Last Week Tonight with John Oliver (HBO)
John Oliver explains what carbon offsets are, what they claim to do, how they might be making climate change even worse, and, of course, how Oscar Isaac is getting hotter.