TBLI Weekly - September 6th, 2022
Upcoming TBLI events
---
Upcoming featured event:
---
TBLI Investor Salon - September 20
Next week, on September 20th - 15:00 CEST - the virtual TBLI Investor Salon will be returning showcasing innovative companies that are making an impact.
Exclusive access to investment allocators only.*

Are you an investor and would you like to attend? Submit this form to attend the virtual event.
---
Click below for an overview of all upcoming TBLI events
---
Past TBLI events
Click on the image below to subscribe to the TBLI Talk Circle for access to every single recording of our virtual TBLI events, this includes our past virtual TBLI Conference events.

---
The TBLI BETTER WORLD PRIZE is a new initiative to recognize the Best ESG Measurement System.
November 2022

Register here if you would like to present on behalf of your organization to discuss why your system for ESG measurement is the best.

There are no costs involved in this award.

For more info on this initiative click here

If you would like to learn more, please contact via email: This email address is being protected from spambots. You need JavaScript enabled to view it.
Radical Truth - TBLI Podcast
---
DAVOS MAN - How the Billionaires Devoured the World
Peter S. Goodman is the global economic correspondent for The New York Times, based in New York.
He is the author two books, the best-selling DAVOS MAN: How the Billionaires Devoured the World (HarperCollins, 2022), and PAST DUE: The End of Easy Money and the Renewal of the American Economy (Times Books, 2009), which was named one of Bloomberg's top 50 business titles.
THIS MASTERWORK OF REPORTING IS THE FIRST BOOK TO EXPOSE HOW THE WEALTHIEST LEFT OUR HEALTHCARE, ECONOMY, AND GOVERNMENTS VULNERABLE TO THE PANDEMIC—AND HOW THEY HAVE EXPLOITED COVID-19 TO MULTIPLY THEIR FORTUNES WHILE THE WORLD SUFFERS
Click here to listen to the episode on Anchor.
You can find also find our podcast here:
Large parts of Amazon may never recover, major study says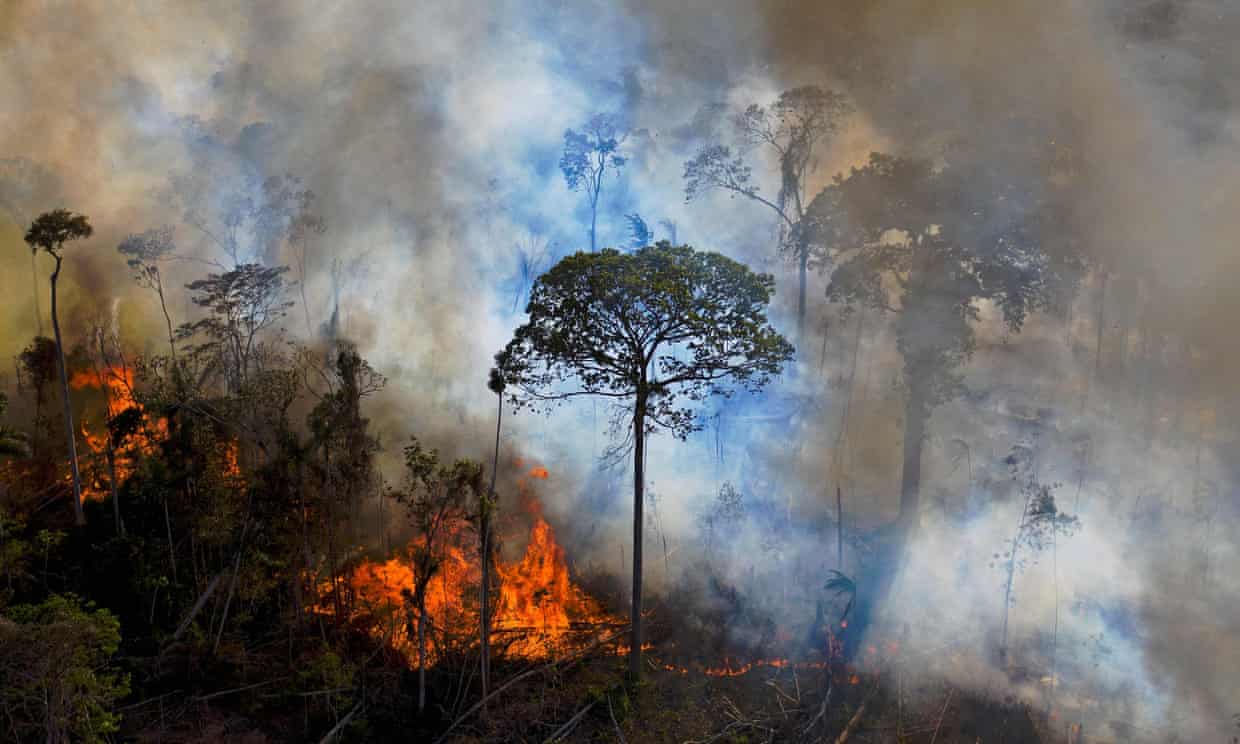 Swathes of rainforest have reached tipping point, research by scientists and Indigenous organisations concludes

Environmental destruction in parts of the Amazon is so complete that swathes of the rainforest have reached tipping point and might never be able to recover, a major study carried out by scientists and Indigenous organisations has found. "The tipping point is not a future scenario but rather a stage already present in some areas of the region," the report concludes. "Brazil and Bolivia concentrate 90% of all combined deforestation and degradation. As a result, savannization is already taking place in both countries."
Scientists from the Amazonian Network of Georeferenced Socio-environmental Information (RAISG) worked with with the Coordinator of Indigenous Organizations of the Amazon Basin (Coica) to produce the study, Amazonia Against the Clock, one of the biggest so far, covering all nine of the nations that contain parts of the Amazon. It found that only two of the nine, tiny Suriname and French Guiana, have at least half their forests still intact. Amazonian Indigenous organisations representing 511 nations and allies are calling for a global pact for the permanent protection of 80% of the Amazon by 2025.The 80% target is a massive challenge given that only 74% of the original forest remains. Urgent action is needed not only to protect the forest still standing but also to restore degraded land and get back to that 80% level.
"It's difficult but doable," said Alicia Guzmán, an Ecuadorian scientist who coordinated the report. "It is all dependent on the involvement of the Indigenous communities and people who live in the forest. That and the debt." Guzmán said giving Indigenous groups stewardship of more land – and crucially, providing state protection for it and removing legal loopholes that allow extractive industries in – was the surest way to guarantee preservation. Almost half the Amazon has been designated either a protected area or Indigenous territory, and only 14% of all deforestation takes place there. Currently, about 100m hectares of Indigenous land are under dispute or awaiting formal government recognition. "Having Indigenous people in the decision-making process means we count on the knowledge of those who know most about the forest," said Guzmán. "And they need budgets." They also need their land to be safeguarded from land-grabbers and extractive industries.
Over-consumption and drought reduce lake in vital Spanish wetland to puddle
Experts and environmentalists say aquifer feeding Doñana national park, a Unesco heritage site, has been overexploited for tourism and to water fruit farms
The largest permanent lake in Spain's Doñana national park, one of Europe's biggest and most important wetlands, has shrivelled to a small puddle as years of drought and overexploitation take their toll on the aquifer that feeds the area and sustains millions of migrating birds.
On Monday, experts from Spain's National Research Council (CSIC) said the Santa Olalla lake, which sits in a Unesco world heritage site, had dried up for the third time in 50 years.
"The Santa Olalla lake, the largest permanent lake in Doñana and the last one that still had water in August, has dried up," the CSIC said in a statement. "In recent days, it has been reduced to a small puddle at its centre, where there are now no aquatic birds."
Water supplies to Doñana, whose marshes, forests and dunes extend across almost 130,000 hectares (320,000 acres) in the Andalucían provinces of Huelva, Seville and Cádiz, have declined drastically over the past 30 years because of climate breakdown, farming, mining pollution and marsh drainage.
Environmental groups have long campaigned to protect the area – which is also home to a major population of endangered Iberian lynxes – saying that illegal wells sunk to feed the region's numerous soft fruit farms were stressing the aquifer.
However, their warnings were ignored by rightwing MPs in the regional parliament, who voted earlier this year to "regularise" 1,461 hectares of land near the national park, allowing farmers who have sunk the illegal wells and built illicit plantations on the land to legitimise their operations.
"The continuous exploitation of the aquifer for intensive agriculture and human consumption – together with the dry years like this one – mean that not only are the Doñana's temporary lakes disappearing, its permanent ones are also under threat," said the CSIC.
The council said that while Doñana's lakes, marshes and rice fields had historically offered a refuge to wildlife, 10 consecutive years of below-average rainfall had changed the local environment and forced many birds to seek alternative wetlands.
Heatwaves Cause High Mortality Risk in China
Heatwaves impose a high disease burden by raising the risk of death and illness, which has been increased by climate change around the world.
Dr Cunrui Huang, along with group member Chen and meteorological specialist Zhao, set out to determine the regional and temporal trends of heatwave-related mortality in China over the last four decades. The researchers used event-based attributable loss prediction to calculate the gridded attributable fatalities.
The team discovered that climate change health concerns were characterized by rapid increase, nonlinear evolution, and extremes. Heatwave-related mortality in China has grown fourfold in the last four decades, with rising patterns becoming more evident in the last decade but minor variability between individual years.
East and central China had the highest number of attributable deaths overall, causing more than half of all deaths in the country. Shandong had the highest heat-related deaths, followed by Henan, Hebei, and Jiangsu.
The scientists also broke down the elements that contributed to changes in attributable deaths. Heatwave-related deaths in China have grown over time, mainly owing to increased heatwave exposure, accompanied by population expansion, population aging, and rising baseline mortality.
Interestingly, population aging has become a more significant factor in attributable mortality over time. This research could help policymakers establish effective climate mitigation and adaptation policies in response to rising heatwaves, particularly for the most susceptible older population.

Read more
Climate Anxiety Denotes an Urgent Climate Action
The first comprehensive examination of climate stress among the adult population in the United Kingdom implies that, while rates are low, people's concerns about the planet's future may be an important trigger for action when it comes to adjusting our high-carbon lifestyle choices to be more eco-friendly.
The American Psychological Association defines eco-anxiety as a persistent worry of environmental catastrophe brought on by watching the effects of climate change, and interest in this topic has increased recently. In 2021, a well-known University of Bath study discovered that it was especially common among young people worldwide.
This most recent study sought the opinions of 1,338 UK adults over two-time points (in 2020 and 2022) to dig deeper into the occurrence of climate anxiety, variables that anticipate it, and if it could predict individual changes in behavior and climate response. A group from the Centre headed the study for Climate Change and Social Transformations, based at the University of Bath.
Even though more than 75% of UK citizens claim to be concerned about climate change, only 4.6% of the populace reported having anxiety related to it in 2022 (only slightly more than in 2020, when 4% stated this). Eco-anxiety was more prevalent in younger individuals and those with greater levels of generalized anxiety.
However, concern over the environment was not always unfavorable—for many, it served as an inspiration to take steps to cut emissions. This includes reusing, borrowing, renting, buying used items, or conserving energy. Even if changing one's lifestyle and eating less red meat are quite effective in lowering emissions, these changes are not associated with anxiety about the environment.
Notably, the study discovered that media exposure, rather than direct, personal experiences of climate impacts, such as TV depictions of roaring storms or heatwaves, anticipated climate anxiety. According to the authors, these findings have significant ramifications for organizations in charge of addressing climate change.
November 2022 Is A Pivotal Month For Sustainability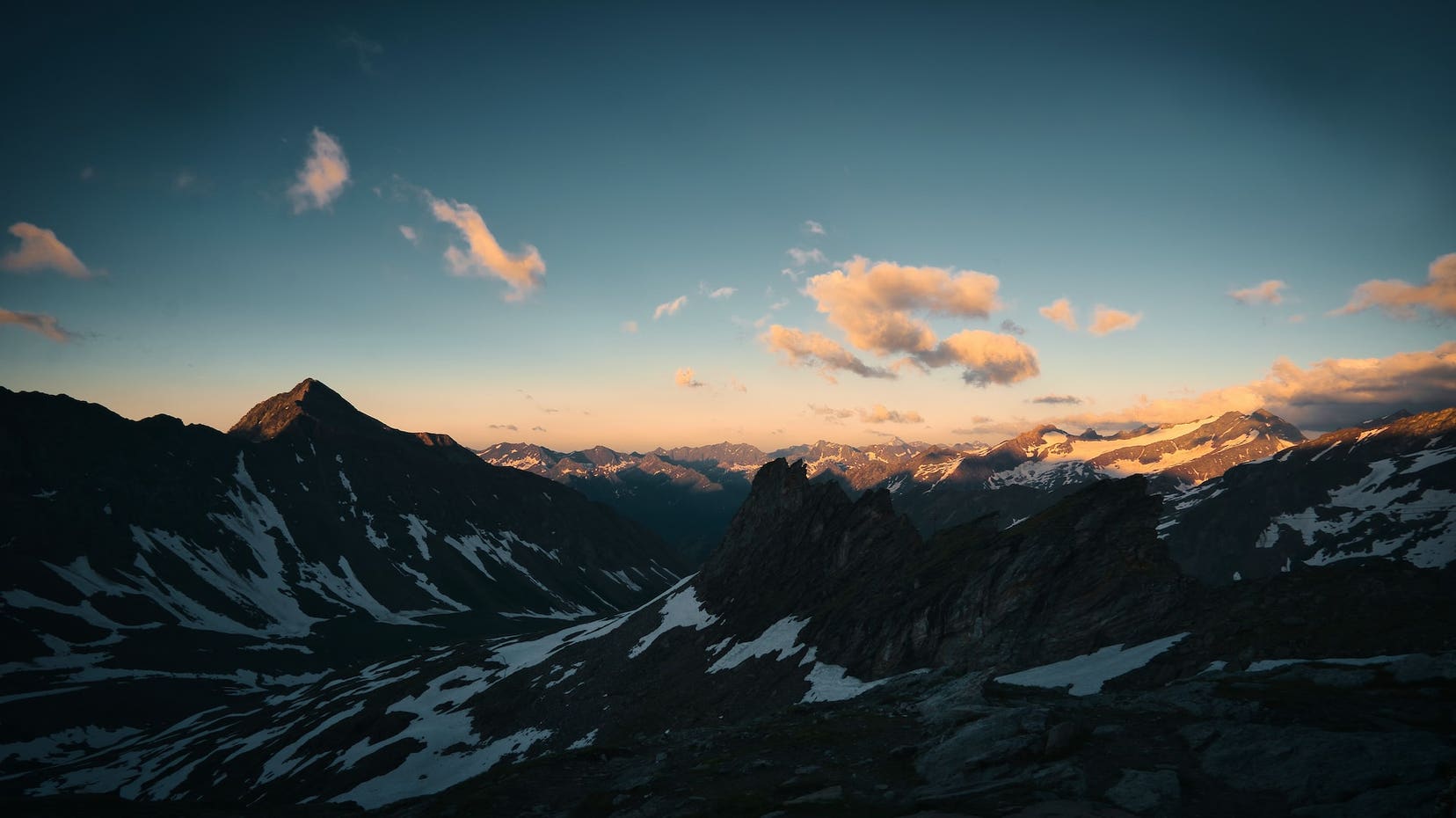 As we move to the fall of 2022, we should note that November is a busy month with sustainability and green growth summits and opportunities. These include the Egypt Climate Conference of the Parties COP27 and the Group of 20 summit in Indonesia. These events are taking place during an economic recession, a war between Russia and Ukraine, and a very fragile global economy affected by high inflation, supply chain disruptions and post-Covid traumas.
While these economic and geopolitical shocks create incentives for unsustainable carbon intensive practices such as coal-based energy generation, we should look at November in the context of a "changed world". A world that has lost 6.5 million people due to Covid 19 (as of August 31, 2022) and that has lost $8 trillion in economic output just in 2020 (this equal 10% of 2020 global output). This is a word that also believes decarbonization is the best way to prevent future crises, to manage shocks when these occur, as well as to create a new industrial revolution.
Climate Summit COP27: The Egyptian government will host over 150 Heads of States to continue executing the Paris 2015 Climate Accords. These aimed to ensure that all countries reach Zero-Net by 2050 (Net-zero refers to the decarbonization of our economies to the level in which the greenhouse gases going into the atmosphere are harmonized by their complete removal), to prevent uncontrollable global warming. Last year at the COP26 in the United Kingdom, most countries except China, Russia, Saudi Arabia, Australia, and India, committed to Net-Zero by 2050. These laggards committed to do the same by 2060. It is important to note that these are just commitments and non-binding agreements. Suffice to remember that when President Trump won the election 6 years ago, withdrew the US from all global climate agreements.
COP27 takes place at an inflexion point though. The US has just approved a $500 billion climate investment package. Clean tech investment has accelerated, topping 1$ trillion in 2021. The First Mover Coalition (50 of the largest corporations in the world (with a market cap of 60 trillion) committed at Davos Economic to buy green cement, green hydrogen and green coal providing the market signals to make these scalable. Wall Street is scooping up any climate risk modelling firm to ensure that investment is pricing in environmental risk going forward. Finally, on the clean energy front there is an unprecedented investment momentum given that countries are seeking more energy security to insulate themselves from geopolitical shocks.